Hurricane Zeta – WaveFly Client Update
To our WaveFly Family,
We are closely monitoring the activity of Hurricane Zeta as it approaches the Gulf Coast. It's likely to pose a serious threat to clients in our Alabama, Florida, Louisiana, and Mississippi markets. We assure you that our team will be working diligently to minimize any downtime to your services.
Storm Update as of 10:00 am CDT, 10/28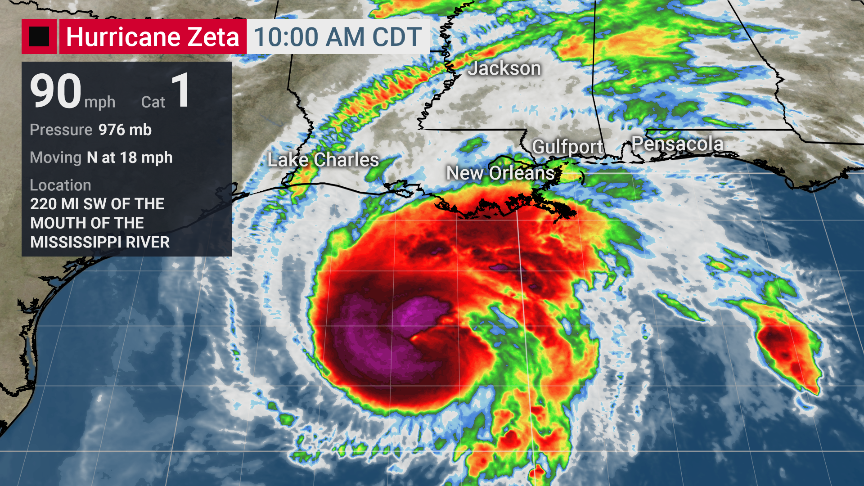 Business Enhancements
Many businesses continue to run critical business software and storage solutions from their existing office. Leaving them in a state of panic and uncertainty during a storm. The WaveFly Cloud can migrate all of your current services into a data center to ensure your business can continue with their day to day operations even if it's not from your office. Avoid common pitfalls and remain worry-free.
Call Forwarding
As a cautionary measure, clients can have their phones forwarded to another location. If you need assistance with this, please submit your request to support@wavefly.com. The WaveFly support team will be happy to help.
Weather Updates & Safety
Please don't wait until it's too late to make your preparations and action plan for any approaching danger. Receive live updates on the tropics from the National Hurricane Center. The National Weather Service has created a page with helpful tips and resources.
Please remain safe and alert during this time, and don't hesitate to reach out if you need anything from us.
Thank you,
WaveFly
1-877-WAVEFLY | 1-251-WAVEFLY